Here's Everything You Need to Know about Annual Pest Treatment
Unfortunately, most people tend to overlook pest management until they see signs of extensive damage. Many people consider annual pest treatment a waste of resources. But, forgoing yearly pest control may cause more expenses in the long run.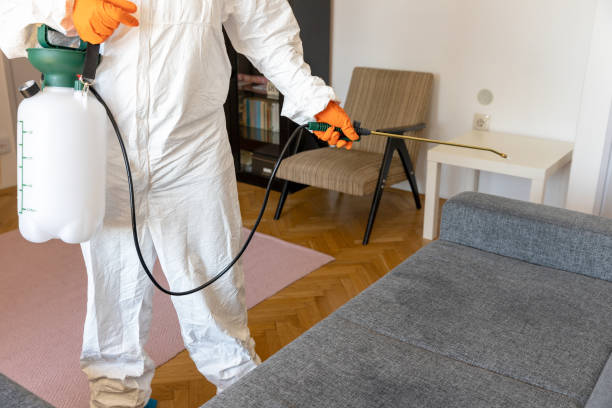 However, this blog will help you know the importance of the annual pest inspection in your place. But before diving directly into the fact, you have to explore some other essential facts.
Types of Pest Inspection Other than Annual Pest Treatment
An annual pest inspection is irreplaceable and significant as it informs the homeowner of any possible risk areas. However, there are many types of pest inspections. In this case, you may try the following-
Annual pest inspection
Annual termite inspection
Pre-purchase property inspection
Annual investment property inspections, etc.
Why Should You Choose Annual Pest Treatment?
Below are some of the most exciting benefits homeowners will reap from maintaining a yearly pest control plan. You can also get more details and the latest details from our Twitter page. Keep scrolling down!
It is Economical
You probably do not know that yearly pest control costs less than emergency treatments. It can grow exponentially if you leave it unchecked and untreated. Large infestations require consecutive follow-up appointments, creating a big hole in your pocket. Many property owners have already confessed that they have got more benefits from annual pest treatment instead of calling emergency services.
Hassle-free Protection
No doubt, managing pests is not a cup of tea. Though pesticides are readily accessible at home improvement stores, most people are unaware of using the chemical correctly. Besides, many stores sell pesticides with harmful chemicals. But, as a trusted pest control company, we promote eco-friendly ways and prioritize your safety over everything. So, contact us for a yearly pest inspection.
Healthier Household
Living with pests is not less than a nightmare. They bring numerous health issues and damage your property. For example, rats may spread illnesses to people and pets, and rodent faces are especially hazardous. So remember, different pests come with several problems, making your life hell. But, pest treatment will reduce the health hazards connected with undesirable pests.
In a Nutshell
So, when you have decided to hire the best services for annual pest treatment, look no further and contact us. We ensure you the best pest control services and highly experienced exterminators to fix your issues without any disruptions. You may also visit our Pinterest page to see our daily activities.