Annual Pest Treatment: Best Way to Remove Top 3 Notorious Creatures
A 2012 study shows that "termites cost Australians $1.5 billion each year in property damage and treatment." And so, people try everything possible to keep those creatures away from their property. But unfortunately, they fail!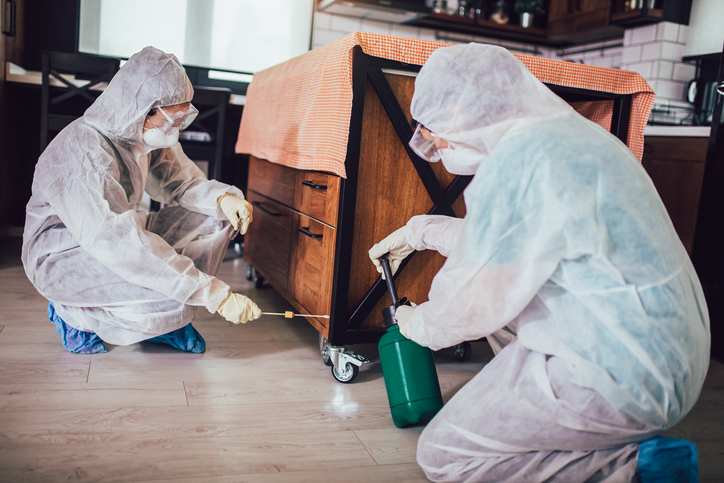 But, with our professional annual pest treatment, we can safely remove even the most dangerous pest.
Why Annual Pest Treatment is Necessary to Keep Pest Free House
This blog has brought a few most destructive and irritating creatures that often hide in your home. These notorious and unwelcome guests are:
Termites
Though the termites do not attack your food items and do not contaminate them, it does not make them safe for your home. They follow a different mode of attack where they target the wooden infrastructure like furniture. As they do not easily come to notice, leaving their removal to the professionals is best.
Ants
These are the most common insects you find almost everywhere. If your house entrances have gaps or holes, you can find them easily near food or water sources. Seeing the presence of ants is an alarm for you. So, be careful and immediately contact our exterminators to prevent a severe invasion. Check out our Pinterest page for more details.
Rodents
Pest infestation caused by rodents gets detected by their dropping and oil streaking along walls. These pests also chew, bite and tear off your packed food items from which you can verify their presence. You may also hear some unusual sounds caused by rodents scrambling in walls.
So, if you notice all the signs in your place, it is a matter of concern. And overlooking it will lead you to severe damage. So, stop thinking about what to do and call us today!
In a Nutshell
When you get no way out, contact us and get our highly effective annual pest treatment to ensure your home is safe and free from pests. To know more about our services, visit our Twitter page now!